It's a wonderful thing to discover a photography student who's work inspires you to get out and shoot. It's even more splendid when you've watched this same photographer grow into an artist who doesn't only take photographs, but creates them.
Over the past eighteen months, Lynne's photography and editing skills have evolved to the extent where the quality of her work easily compares to professional standards.
How did you first become interested in photography?
My first interest in photography was when I was a teenager.
My dad had an automatic camera and was always taking photos, trying the different Speed / ISO films to capture different effects. That intrigued me. His camera also had the little square flash cube that sat on top of the camera. It rotated around to the next side when you advanced the film for the next shot. He replaced it with a new one when it had used all the sides.
When I started working, I got my own little automatic camera to take my own photos. My photos just consisted mainly of taking memories of my holidays, or of my family.
I moved onto a DSLR camera, but still only used it on the Auto setting, or the programmed modes of Landscape, Sun, Cloudy, Sport, etc.
I continued using my camera in this way for many years, while living a busy life and starting a family. Taking photos of holidays, of the family and the kids sport. Never giving it much more thought, but still loving taking photos.
In 2016, a couple of years after my admin job came to a sudden end with the company closing down, I started thinking more about my camera and photography. I really wanted to learn how to use it the way it was made to be used.
While on a holiday at the beach, I tried a number of times to take photos of the water flowing over the rocks at a slower shutter speed. All I kept getting was a white washout with very little detail or colour, no matter how many times I tried. This frustrated me no end.
I returned home and started looking online for a photography course that could start from the beginning basics, and then take me through to the more advanced.
One day while on Facebook I came across this Photography Ad. It had a picture of a bag with colourful information cards attached to it on the outside. I clicked on it and that was it. Tanya's course was exactly what I had been looking for. I signed up straight away, and that was the best decision I could have made.
Looking back, I would never have imagined 18 months later, how much my love for photography has grown. Now I am able to take images I have always wanted to achieve, and much more. I just wish I had have started years earlier.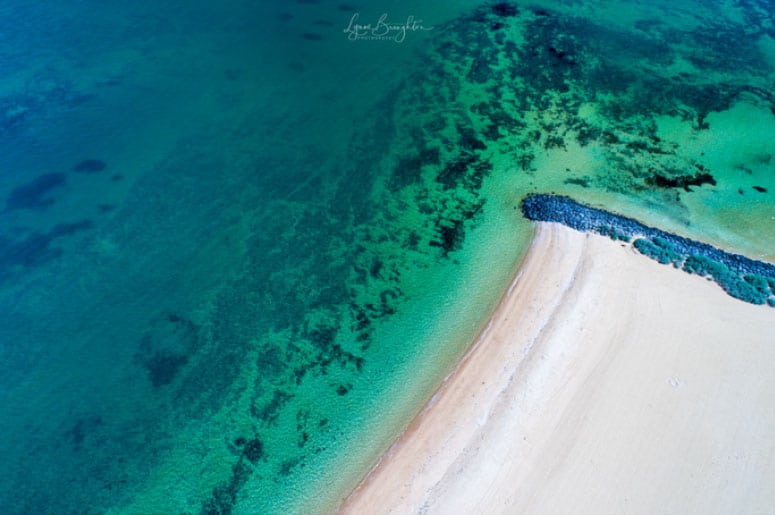 What or who inspires you?
The environment around us inspires me. Other photographers inspire me. I find myself taking notice of so many more things around me that I would never have noticed before. Photography makes you realise how beautiful and interesting the world around us really is. I love following other photographers and learning from their creativeness and experience.
There are a number of well known Australian Photographers that inspire me, other than Tanya's Photography that is absolutely amazing, a few others I also admire are Delly Carr as a Sports Photographer, and Kieran Stone and Steve Arnold as Landscape Photographers.
I had the opportunity recently to do a full day photography workshop with Kieran Stone and his Photography partner Tassiegrammer (Jason Futrill), who also run Project RAWcast in Australia, and they passed on their own informative knowledge and tips, and it was a fantastic experience.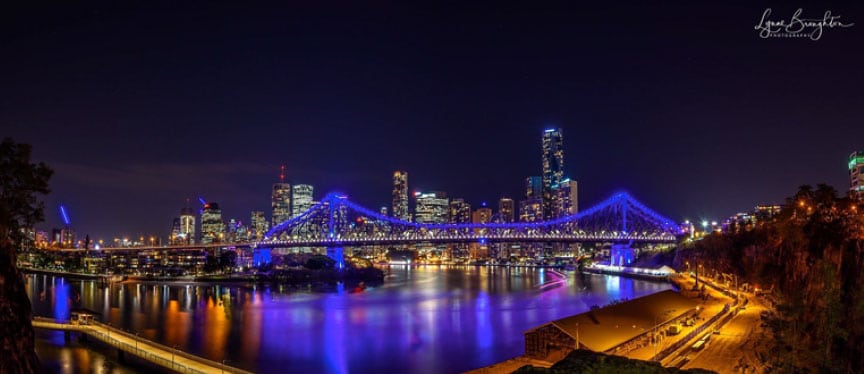 As a photography student has our course helped you?
Tanya's photography course helped me to get started from the beginning. I didn't know where or how to start and has been invaluable.
While I was starting from the very beginning, the course and its various subjects was very easy to follow and understand. I tend to not usually ask for help that, as I like to try and figure things out for myself, but I know that help is always there if I need it.
Tanya's courses continue to help me grow, with it being a continually evolving comprehensive course, with content being added on a regular basis. Having content on Post Processing as well as Photography Techniques has also been invaluable, which is a big part of photography as a whole.
There are so many different elements to everything that Tanya offers within her courses, from all the course information itself, to all the Tips, Examples, Downloads, and this Magazine etc, and of course the various supportive Facebook Group Pages attached to each course.
I have also made some wonderful new friends within this group. As like minded photographers, we go to some great local places and take photos together. We help each other out and support each other.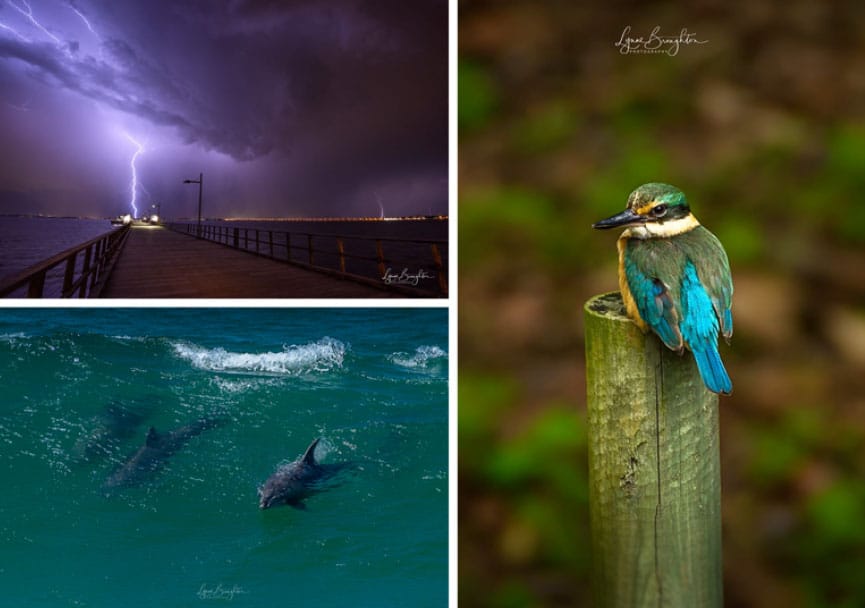 What's your most memorable moment?
My most memorable moment happened quite recently.
On my second trip ever to Melbourne, I ventured down to the 12 Apostles. This is a place that has been on my bucket list for quite a while, not only just to visit but also to photograph. When I got there, I was mesmerised by the size and beauty of the place, and I was there to take photos of as much of it as I could.
I only had half a day there, and stayed for sunset at one of the areas of the main lookouts. It took my breath away. I was finally there, the place I had seen so many wonderful photos taken from.
There were people with cameras on tripods all in a line at every available spot. There to watch and capture the sunset on this wonderful site. I have plans to go back as soon as I can, to explore more of the area that I didn't get to this time around.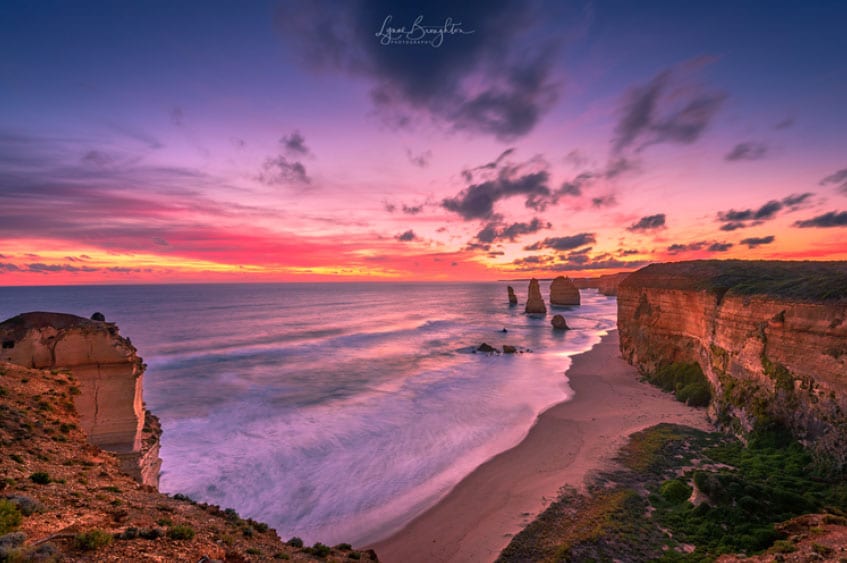 Your favourite photography location?
I have a number of favourite locations that I like to photograph, but the one I visit the most is only 5 mins from my home, Lake Samsonvale. The sun sets over the lake, dipping behind the beautiful backdrop of the mountains in the distance.
When there is no breeze the water is like glass, and the colours of the setting sun reflect perfectly on the water. It is the first place I went to when I started practicing my photography. It is a very relaxing and quiet place, and also has an abundance of bird life to practice on as well, which is a bonus.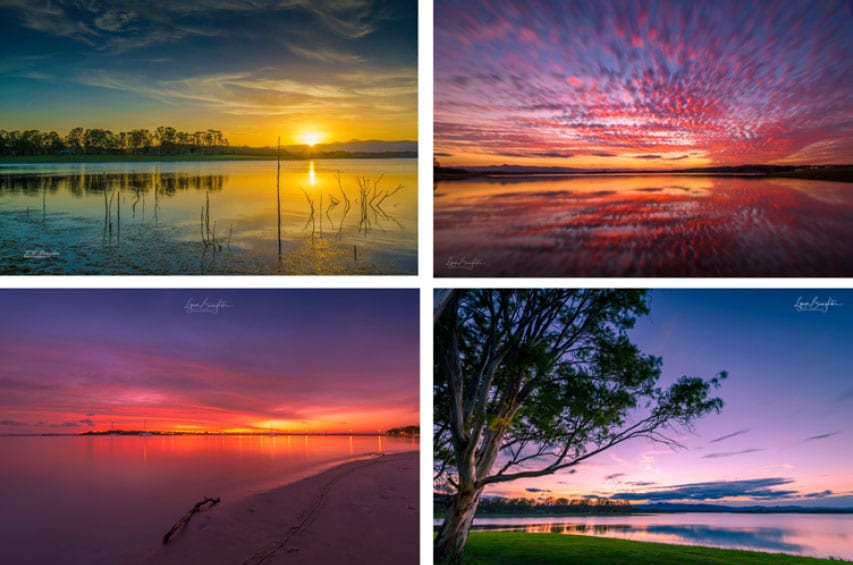 What plans do you have for the future of your photography?
Photography has now become a very big part of my life, it has given me something to pour my energy into, now that my kids are older, and I have grown a great love for every aspect of it. I am still learning and growing as a photographer.
My photography style and editing style are still changing. I hope that within the next year or so I will have firmly settled on my own distinctive style. I love trying and experimenting with new things and techniques with my photography, and I will keep pushing myself until I master them.
I love so many different types of Photography; Landscape, Astro, Storm, Nature, Macro, Sport and Aerial (Drone) Photography, but Landscape Photography is my favourite genre out of all of them. I like to think that I can be flexible enough though, to successfully enjoy all those other areas of photography as well.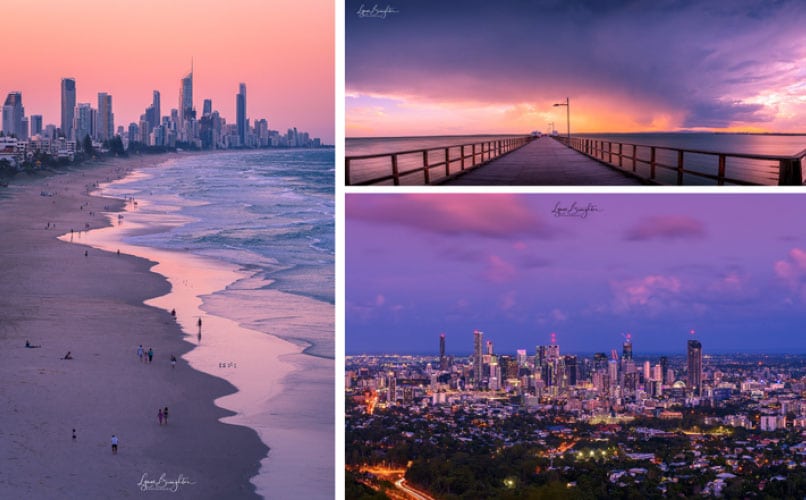 There are many photography related things I still want to try and achieve. Among them I would love to do more travel photography. After my recent trip to Melbourne, I found it exciting to be photographing new and interesting places. I would also love to do more Time Lapse Photography, and Storm Chasing Photography. They are very interesting and challenging.
Currently creating my own Photography Website from which to showcase and sell my images. It would be a great accomplishment and honour, to have people purchase my Images, and enjoy viewing them on their walls.
Another goal I had was to do an Industry Standard Course that gave me a document that I can display. This shows, as as a photography student, I have put in a lot of hard work to achieve what I have so far with my photography. I received an Internationally Accredited (IARC) Professional Level of Photography Diploma on completion.
I completed this course with ease, based from the knowledge that I have gained, and continue to gain, through Tanya's online courses.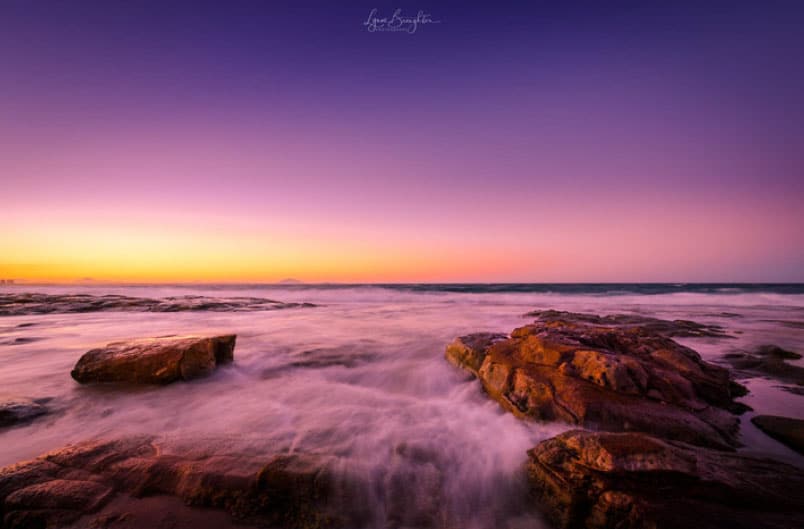 What's your best piece of advice for others so far?
The best advice I could give to others, is to continually go exploring with your camera as often as possible, and on as many different subjects as possible. Like the saying goes, if you don't use it, you lose it !!!
By taking photos regularly, it keeps your mind sharp on the different techniques to use for the different scenarios, and to be able to quickly adapt when needed. You will also be able to efficiently use all the functions on your camera when you need them.
You learn from the mistakes you make, so if you are not out making them, then fixing them for the next time, you might make that mistake on a photo session that you really wanted to work.
Lastly, explore all the different types of photography. You may end up finding that you really enjoy several of them !!!
To see more of photography student Lynne Broughton's work visit:
Facebook – https://www.facebook.com/LynneBroughtonPhotography/
Instagram – https://www.instagram.com/lynnebroughtonphotography/
Learn more about our Online Photography Course over at
https://www.slrphotographyguide.com/online-courses.html