There is no doubt about it, photography student Katie's true strength is not only her beautiful friendly character, but also her obvious love of nature. Her enjoyment of photography and dedication to learning as much as she can, shows through in her imagery.
Here is the story of Katie Heykoop.
How did you first become interested in Photography?
As far back as I can remember, I have loved being behind a camera to capture memories of family and friends. My parents loved taking pictures of us kids and I liked to borrow my mothers SLR film camera whenever I could.
Later in my 20's, I bought a SLR camera, a Canon Rebel, but I had no clue on how to use it. I just used the auto mode and basically it sat in the closet. In 1988, l was blessed with the birth of my son Andrew and I dedicated myself to raising him. I was a single mother with a full-time job.
In 1992, I suffered an injury at work that caused many surgeries over the next 17 years. I continued to work but because of the injury, I took an early retirement in 2005.
A year later, when Andrew reached his late teens, I decided it was time for me to find someone to share my life with. In 2006, I met and married my soul-mate, Hank Heykoop. I also welcomed his 4 children, 3 girls and 1 boy into the family and now enjoy 5 grandchildren.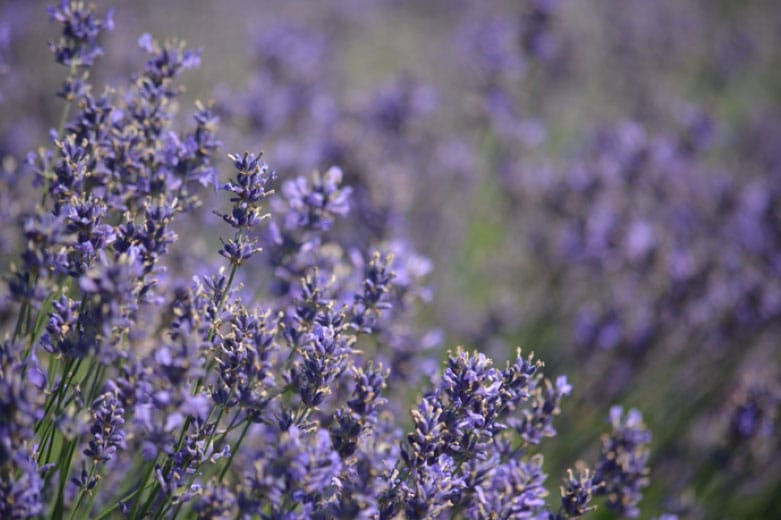 I craved to get back to the things that I was interested in, Needing a hobby to keep myself busy, my interest in photography increased. Plucking up enough courage, I signed up to take a course at a local college on "How to Use your Digital Camera".
Owning a Canon point and shoot at the time, I found myself in a classroom where the majority of photography students that had big fancy DLSRs. At the time I thought to myself, "Oh boy, I am out of my league here". But, I did finish the course and learned to use the other camera modes. I managed to get off the auto mode.
The photography course instructor encouraged all students to enter a local competition for an environmental magazine. I was pleasantly surprised when my image won and was featured in the magazine. Also winning 4 tickets for the whirlpool jet boat ride, which my husband and a few of the kids enjoyed.
Really wanting to learn more, when I came across Tanya's online photography course, my husband purchased it for me as a birthday gift. I began to the course and was happy it was "a go at your own pace" study, which meant I could then take my time. For Christmas that year, I received a new bridge camera, the Canon SX60hs. Spent the first year learning the course material with this camera.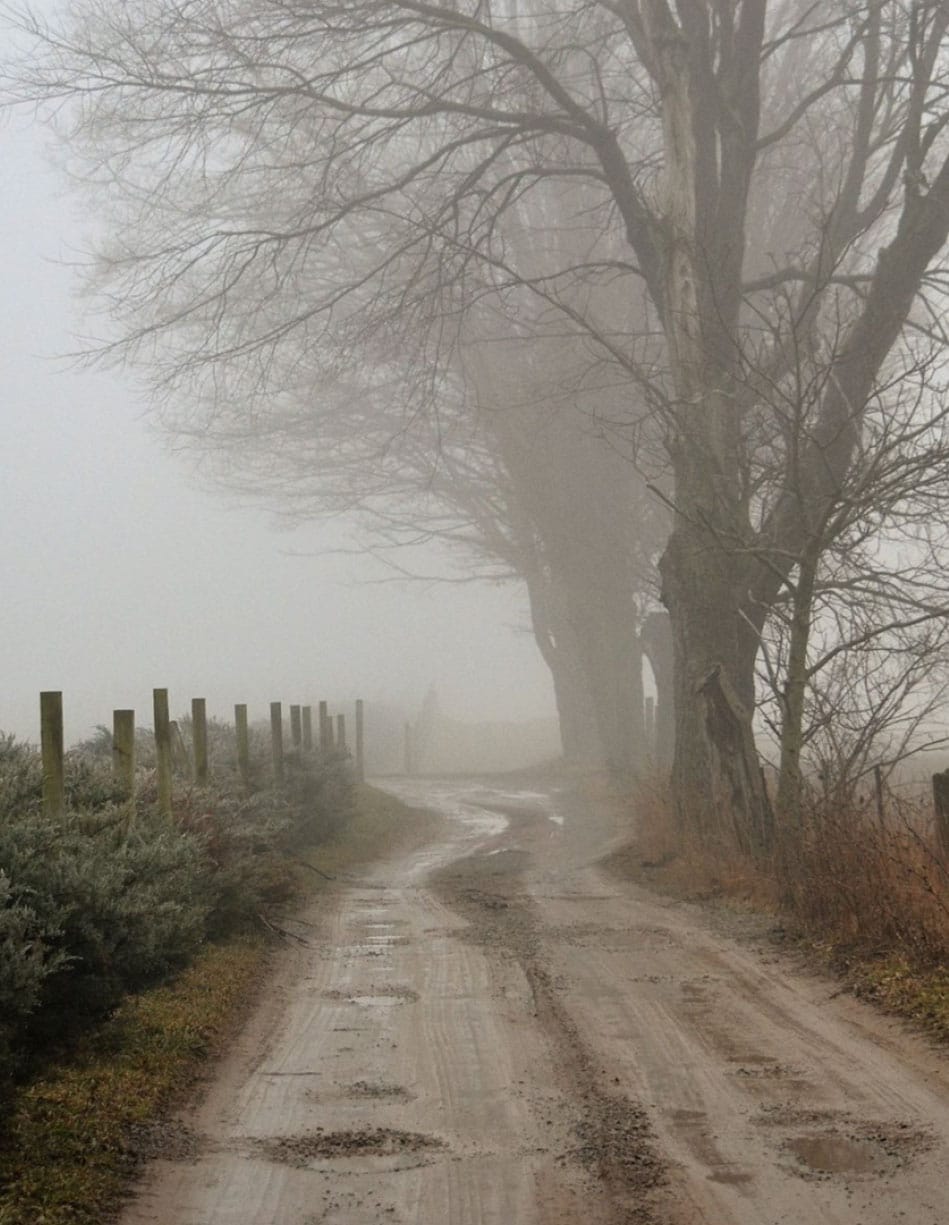 What or Who Inspires You?
Honestly, Tanya and all the wonderful photographers in this course inspire me daily. After learning so much from taking the course lessons, last fall I decided to join the Niagara Frontier Regional Camera Club in my area. I wanted to get out of my comfort zone, to be able to enter competitions so I could continue to learn, grow and challenge myself.
One person who inspires me the most is one of my favourite wildlife photographers from the club, Robert S. Parker. He is an amazing photographer. His wildlife photos are outstanding and beautiful. I have been lucky to be able to join him on a few photo shoots. Robert has become a mentor, offering advice and helping with camera settings, and I have learned a lot from him.
There are so many other photographers, too many to name that I admire and they inspire me everyday. Absolutely love learning from others and enjoy seeing their photos. Also I am very lucky to have the support of my husband, my son, plus a few family members and friends.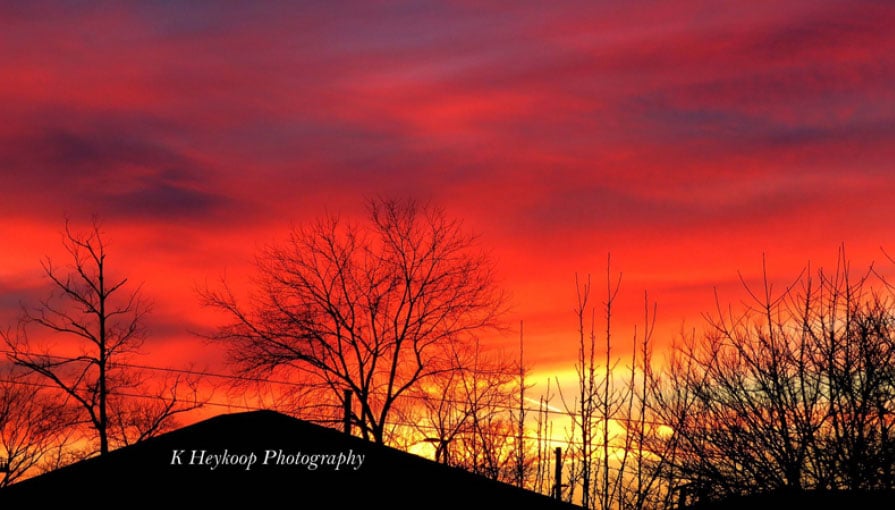 As a photography student how has our online course helped you?
Taking this course has been the best thing for improving my photography skills. The lessons and assignments are very easy to understand. It's good to continue reviewing the course material every so often, which helps me retain the information.
The support I receive from Tanya Puntti, John Hodgkin and other students in the Facebook group, have helped me understand the camera settings and improve my work. Taking note of the camera settings on the photos posted daily, has really helped me understand when I am out with my camera. It makes me more aware of the area and light. so I can set the proper exposure. Still struggle with it at times, but am getting better.
Shooting mainly in aperture and manual mode, I now understand what shutter speed, aperture and ISO mean, I can also read a histogram. Always continuing to work on proper lighting and background, I am more aware of my surroundings. Definitely now like to take photos at different angles to get a more interesting perspective.
Look forward to reading the monthly magazine and enjoy seeing the beautiful photos from all the other student photographers. Also make great use of the cheat sheets, they go with me everywhere. Planning to take the new macro course some time this fall. In the meantime, am working on improving my post editing skills in Photoshop as well.
This past fall, I bought my first DLSR, a Nikon D3100 from a friend. I began going through the lessons again with this new camera. I want to say, I greatly appreciate the advice, the comments and kind critique from Tanya and members alike. It is quite an amazing group of people. It would be great to meet one day.
What's your most memorable moment?
Having so many memorable moments, if I had to pick one, it would be when one of my photos, (Foggy Road) won 'Photo of the Year', in its category in the Club this last April.  I was so surprised and excited.
My photos also won 11 other awards (ribbons) for the images I had entered in competitions. This made me realise that hard work and dedication is paying off. My confidence level has grown, as well as my passion and love for photography.
Your favourite location?
My favourite location would have to be the Butterfly Conservatory and outdoor Botanical Gardens in Niagara Falls.
In summer, I enjoy capturing photos of butterflies, insects, flowers, frogs and birds in the lovely gardens. In winter, I go inside the Conservatory and enjoy the quiet solitude of the beautiful butterflies and flowers. I really love nature and wildlife.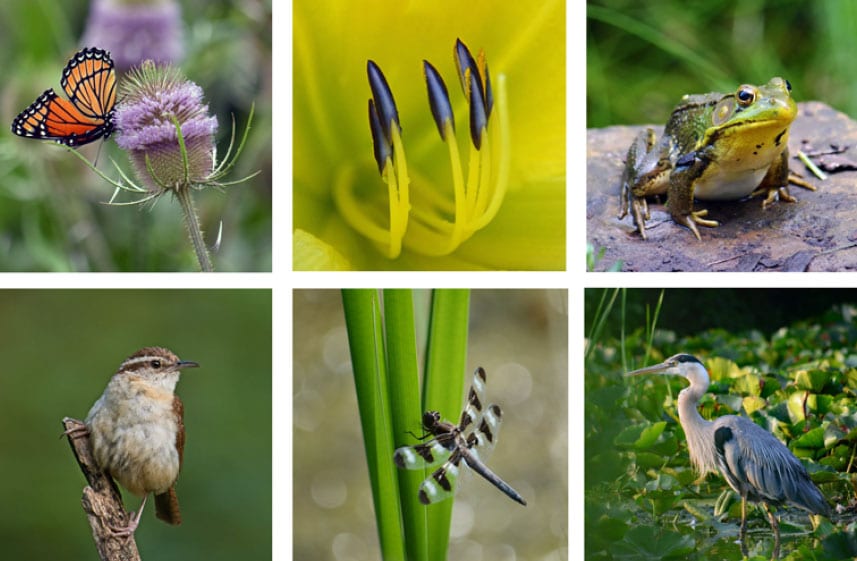 What plans do you have for the future of your photography?
I think about this quite a lot and plan to return to the Photography Club in September. Really want to continue entering my photos in competitions in order to challenge myself. Eventually, I would like to sell my prints and get paid for my work. I believe this will happen in the future.
My dream would be to one day win a few competitions and get some public recognition for my photos. I enjoy taking landscape and portraits as well. My hope is to one day be able to book mini sessions to take photos for families, or perhaps try wedding photos.
Two months ago, I began selling things I no longer needed in order to upgrade to a used Nikon D7100. Am now learning how to use this camera and was also able to buy a good macro lens, a Tokina, 100mm, F2.8. This will challenge me and keep me busy for quite awhile.
What's your best piece of advice for other photography students?
My best advice for others would be to take your time and learn the course material. Reread it many times and practice the assignments. Do not be discouraged if you do not understand it right away, it took me a long time to understand how the exposure triangle works. I still struggle with camera settings, but learn from my mistakes as well.
Love your work and get out as much as you can, practice often and try different camera modes, angles and lighting effects.
Have fun. Challenge yourself. I have learned so much by seeing wonderful things. Every day objects become so interesting, I would have missed this before.
When I am out with my camera, I am in my zone, my happy place. I have learned to really see the beauty in this world and cannot wait to get home to download my photos. A year ago, I would never have thought I'd be laying on the ground to get the right angle to be able to capture a gorgeous Great Blue Heron.
Don't be afraid to step out of your comfort zone, you may surprise yourself. I know I have.
To see more of Katie's work, visit:
https://www.facebook.com/kheykoopphotography/
Learn more about our Photography Course over at
https://www.slrphotographyguide.com/online-courses.html