Photographing on rainy days can provide great opportunities to capture interesting and creative images.
Don't worry, I'm not referring to shooting in the pouring rain. What you can do is capture great pictures from indoors looking out, while it is raining. Or alternately wait for the rain to stop, then shoot through raindrops that settles on windows, capture reflections in puddles or photograph colourful umbrellas and other interesting items.
The list of interesting photo opportunities after rain is only limited by your imagination. Below is a few more examples that you may enjoy photographing on rainy days.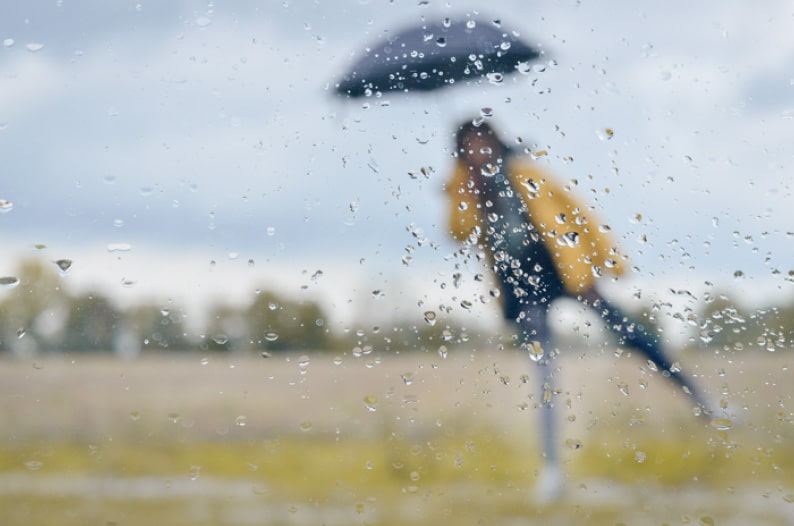 Look for a window with water droplets that also has an interesting scene outside. People outside carrying umbrellas can make a great focal point.
You should aim for the water droplets to be in sharp focus, while the scene outside appears blurred. Place your camera fairly close to the window and focus on one of the droplets. If the water droplets appear blurred, try changing the distance between the camera and the window, then focus again. I recommend using a wide angle lens.
Find An Interesting Location
Don't just shelter from the rain, use the rain to your own advantage. If you're sheltering in a city cafe, grab a window seat and wait patiently until you spot something interesting passing by outside. An artistic and creative way to capture the moment would be to blur the window scene into an abstract storytelling shot.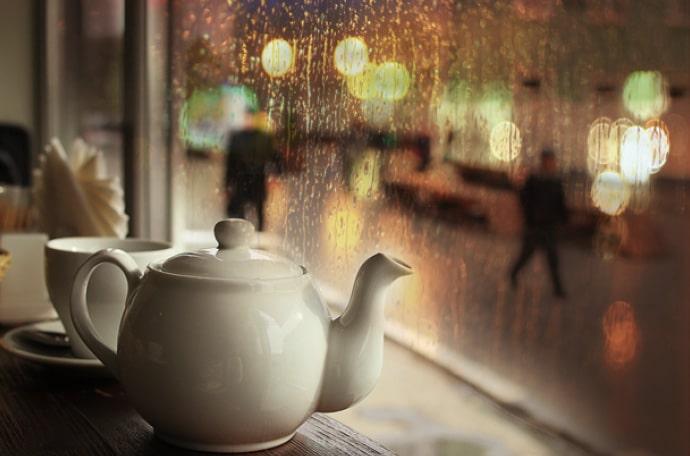 If you have a macro lens, try capturing the reflections seen in the raindrops.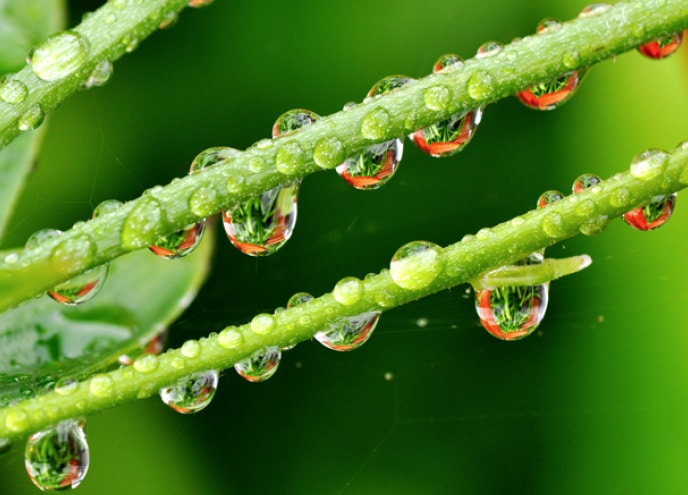 When the rain stops and you venture outside, again look for people carrying umbrellas. Photograph them wide and close up. If you live in the city, go up to a high vantage point then look down and capture people crossing the street.
Reflections give you creative opportunities that would be impossible to capture on a dry day. Reflections are definitely one of the favourite subjects for photographing on rainy days.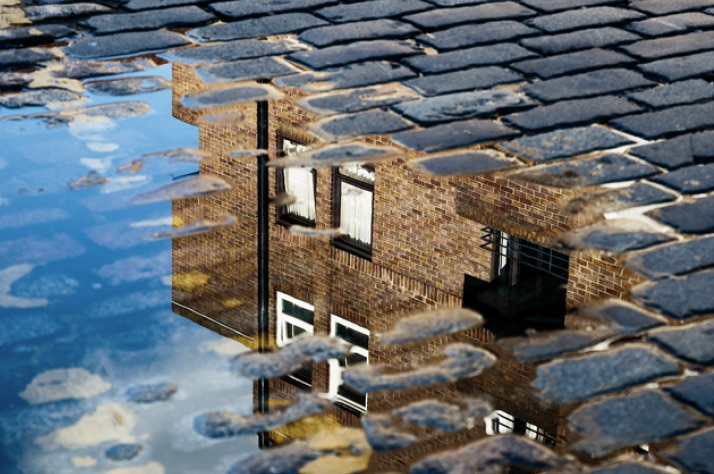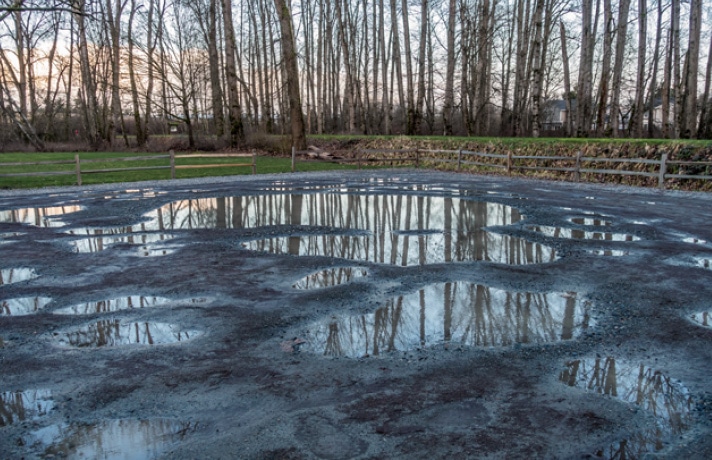 Don't Stop Photographing On Rainy Days
Rain also gives you the opportunity to capture amazing water splash photos. Taking photos of water splashes is all about timing.
I recommend using burst mode which will allow you to capture a series of photos in quick succession. You can then choose the best shots from the sequence later on when you've had a chance to look them over on your computer.