Macro photography is one of the most enjoyable genres and at times one of the most frustrating. Having the right macro lens for your style of macro photography can help you overcome the frustrating part more easily.
It's fair to say that the best macro lens for you is the one that you can afford at the time. The gap from the $600 lens to the $1000 plus L series is too huge for some. The quality differential being much less of a worry than is the price differential.
Probably the most asked question we receive is the difference between the cheaper 100mm macro lens versus the Canon L series 100mm. We do own both types and there is a huge difference to us in the auto focus aspect. The L series lens "snaps" onto the subject much quicker than the cheaper version. Both deliver good quality images, yet the Image stabilization and quick auto focus features of the L series is well worth the extra price.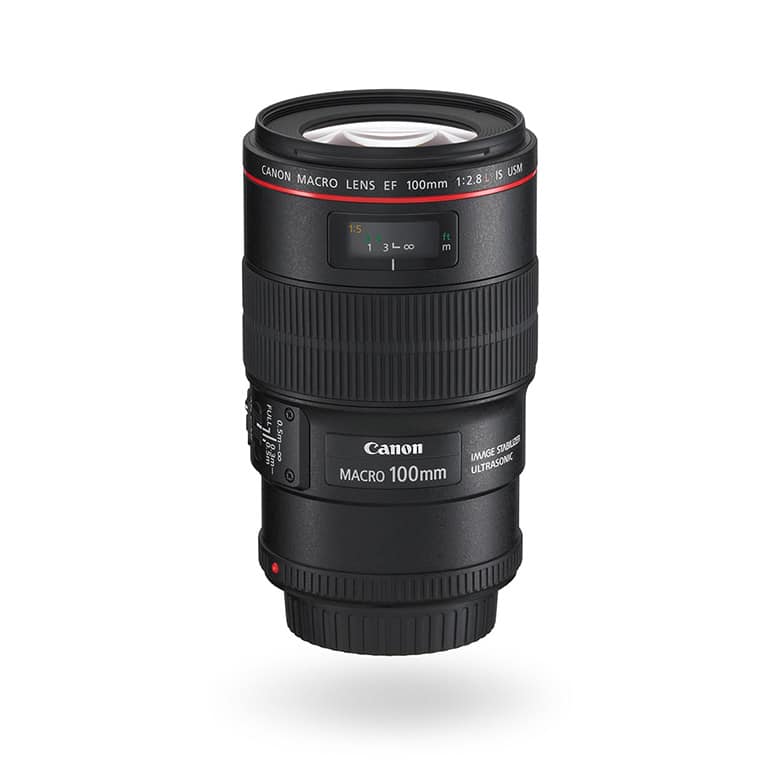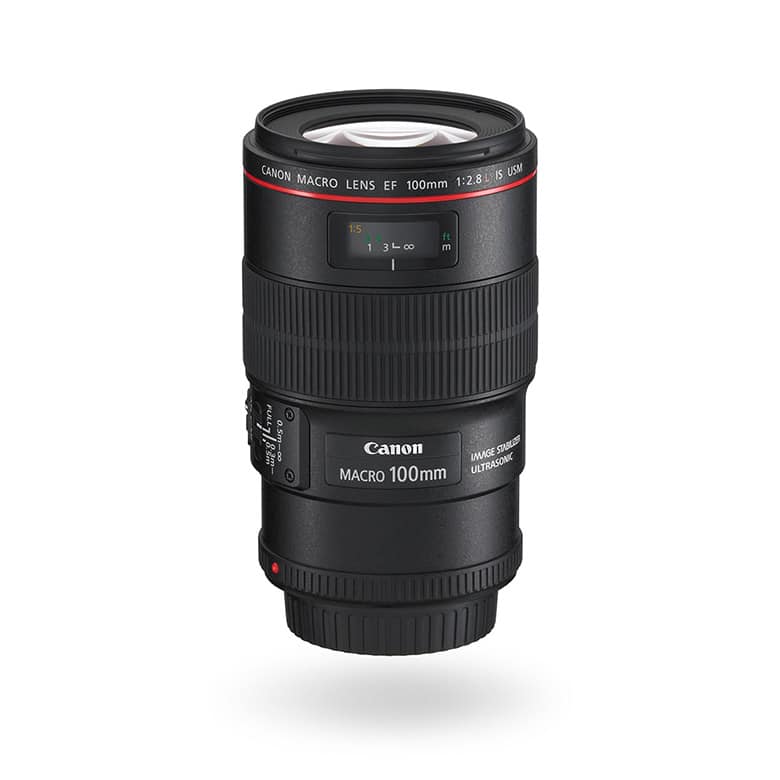 Listed below
is the full range of Canon macro lenses available. Prices will vary depending on your country and from store to store. They are listed here from least expensive to most expensive.
Canon EF-S 35mm f/2.8 Macro IS STM Lens with built-in macro light. (for APS-C sized sensors)
Canon EF-S 60mm f/2.8 Macro USM Lens
Canon EF 100mm f/2.8 Macro USM Lens
Canon EF 100mm f/2.8L Macro IS USM Lens
Canon EF 180mm f/3.5L Macro USM Lens
Canon MP-E 65mm 1-5x f/2.8 Macro Lens
Canon TS-E 50mm f/2.8L Macro Tilt Shift Lens
Canon TS-E 90mm f/2.8L Macro Tilt Shift Lens
Canon TS-E 135mm f/4L Macro Tilt Shift Lens
If you are just beginning into macro photography, the tilt shift options shouldn't be considered at this stage. Even the 1-5x should only be considered by those with a fair amount of experience. I would also add you need a considerable amount of patience with both the 1-5x and tilt shift lenses.
Best Macro Lens
As most macro photography is performed hand holding the camera, we highly recommend the Image Stabilization (IS) models. If price is also not a problem, the Canon EF 100mm f/2.8L Macro IS USM would definitely be our choice of macro lens. The 100mm also allows you to be further back from the subject. This is not a big deal if you are photographing flowers or products, yet is an important consideration when photographing insects and other live subjects, as you are less likely to scare them away.
If you have a non full frame camera, Such as a Canon 7D II or similar, there is a Canon EF-S 35mm f/2.8 Macro IS STM Lens. This lens allows you to get in nice and close to your subject and delivers great results for the price. It is actually one of the cheapest lens in the entire Canon range being around $100 or so lower in price than the next model. Just make sure, before you buy any lens, that it is suitable for your model camera.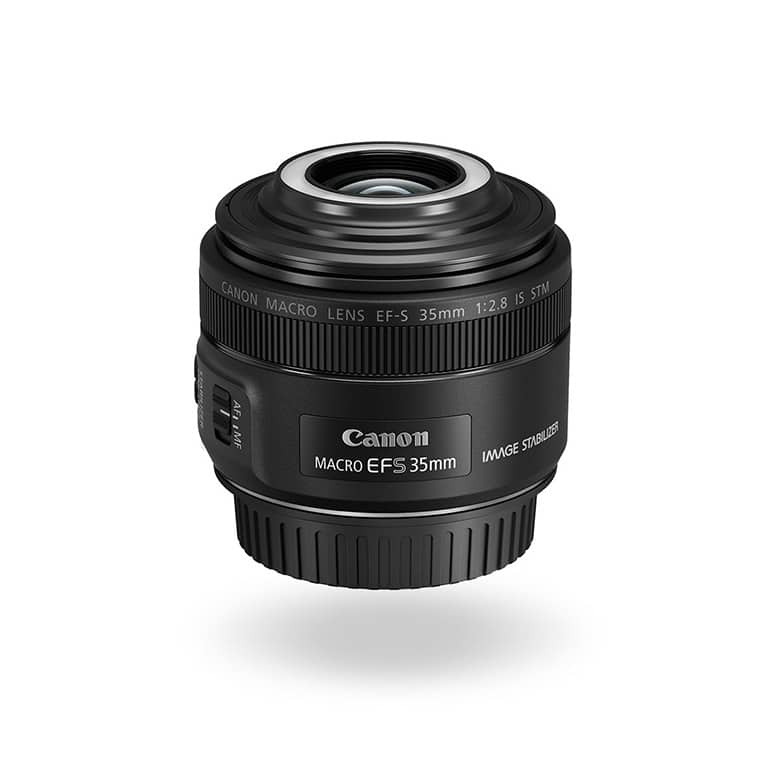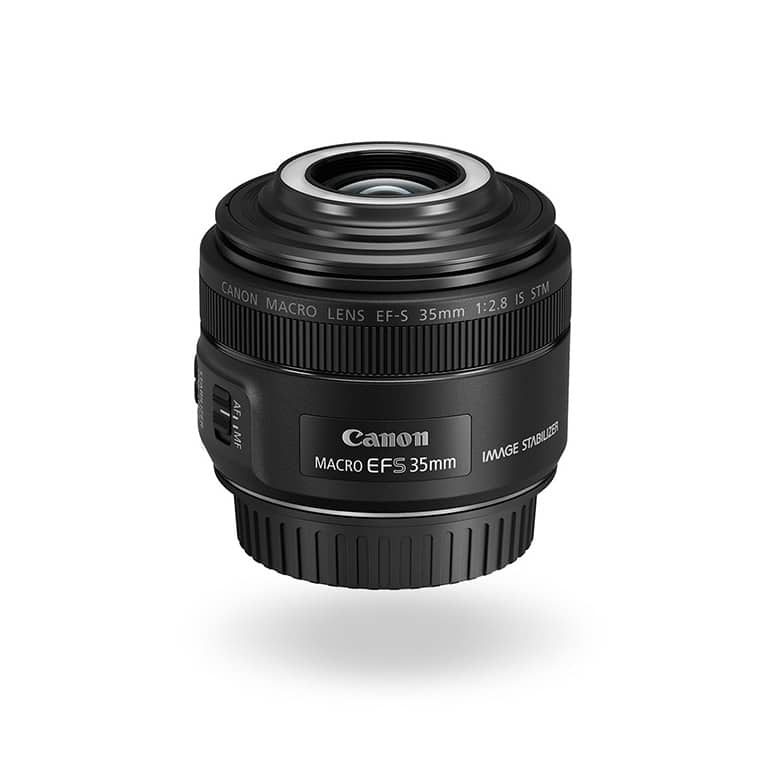 Difference between USM lens and the STM lens?
USM stands for Ultra Fast Motor and has been incorporated in Canon lenses as the auto focus feature since 1987.
STM (stepping motor) is newer technology which allows for smoother and quieter focus. This was developed with the videographer in mind as the focus is slower in operation, which is actually smoother for video. Most of the cheaper range of lenses, and lens that are suitable for mirrorless cameras, are now coming with STM instead of USM.
Be aware that this new technology uses focus-by-wire, meaning the focus cannot be changed without power to the lens. This actually means there is no manual focus option unless stipulated.
Sign-up for our online photography course and learn how to master your digital camera in easy to understand "at your own pace" lessons.
Click here for more information and sign-up details.