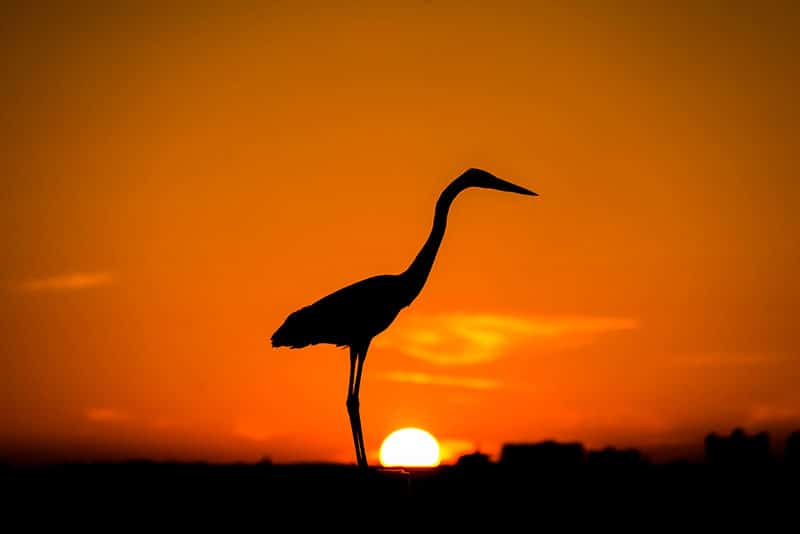 One of my favourite ways of photographing sunsets or sunrises is to use a telephoto lens (300-400mm focal length). Shooting at longer focal lengths will give the feeling that the sun is much closer to other elements seen within the same frame.
It's best to photograph sunsets with a faster shutter speed so not to blur its movement. Therefore it's personal preference whether you want to use a tripod.
When hand holding your lens with no tripod, remember to shoot with a faster shutter speed than the focal length of your lens. For example if you are shooting at 300mm focal length, use a shutter speed of 1/320sec.
 If you use 400mm focal length, use a shutter speed of 1/420sec. If your lens has vibration control / image stabilisation, you can get away with shooting at the same speed as your focal length. For example, if you are shooting with 300mm focal length, you'll still be able to hand hold your camera at 1/300sec shutter speed or slightly slower.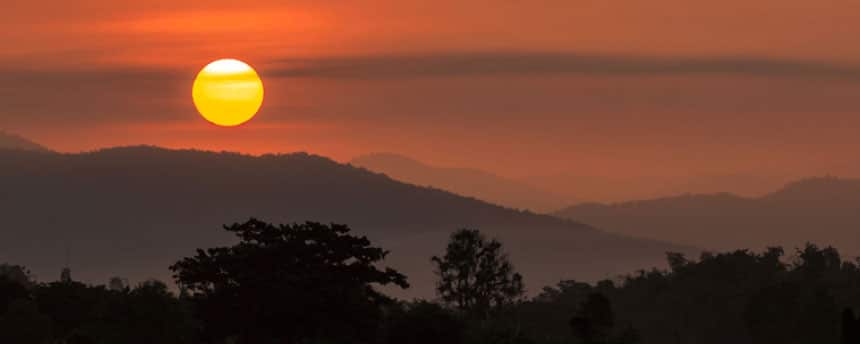 Photographing Sunsets Camera Settings
I recommend when photographing sunsets with telephoto lens, start with the following settings then tweaking from there, depending on the result you are after.
– Manual Mode
– Shutter Speed 1/400sec (presuming you are not using a focal length longer than 400mm)
– Aperture f/5.6
– ISO 320
White balance is key to capturing these shots. It's best to shoot in RAW file format so you can edit the White Balance later on in post processing. Moving the Kelvin slider, or temp slider, up to 10000 will also increase warm colours.
Most cameras that can shoot in RAW file format also come with a RAW file editor (often downloadable from the company website nowadays).
Alternatively you can also edit this setting in Lightroom or Camera Raw (Photoshop).
If you prefer not to edit images, try 'Cloudy' or 'Overcast' white balance settings. Cloudy and Overcast white balance settings will give a warmer colour tone to your images.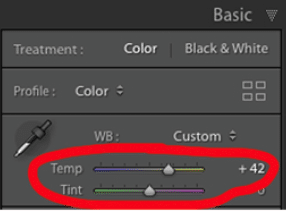 Experiment with these sliders under the Basic tab in Lighroom to adjust the White Balance of your image to your liking.
We have more sunset photography tips here!