Canon vs Nikon, it's an on going argument that won't likely end anytime soon.
Both Canon and Nikon have been developing very high quality products over many decades. Both are obvious leaders in camera technology. One year Canon will gain the edge in the digital SLR camera market, the next Nikon will forge ahead!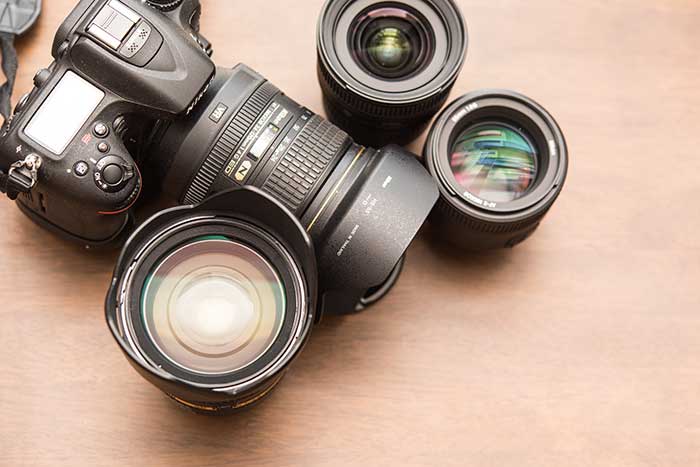 Which camera should I buy. Canon or Nikon?
A question I'm asked regularly by those about to make their first SLR purchase is, which camera should I buy, a Canon or Nikon brand?
The answer in short, whichever brand has the better price deal at the time of purchase.
The truth is, in my opinion, neither is better than the other. Those who point you to one or the other are often biased and base their recommendations on their own personal preference. Of course if you ask a Canon photographer, they'll say buy a Canon DSLR, and vice versa.
This is often confusing for someone about to buy their first DSLR camera. It is my hope that this page answers some questions you may have regarding Canon vs Nikon DSLR cameras.
Personally I shoot with Canon, where as my partner enjoys Nikon. Why?
When I first started photography, the local camera store only dealt with Canon digital SLR equipment. So I purchased a Canon 400D and a couple of good quality lenses to boot! Over the next year or so I continued to buy Canon camera gear. When it was time to upgrade, I found as long as I continued to buy Canon DSLRs, there was no reason to repurchase new lenses.
Nowadays I shoot with a Canon 7D for macro and underwater photography, a Canon 5D Mark III for landscapes and a Canon 1DX for nature, bird, portraits and wedding photography.
My partner, as much as he loved carrying around my tripod, also became interested in photography. By this time, a local camera store had a sale on Nikon cameras. Hence, he started his photography with a Nikon. As with most photographers, we continued with the brand we first gained trust in and became familiar with.
Have I Used Both?
From time to time out of curiosity I've photographed with my partners Nikon camera. Having had experience with both Canon and Nikon, I can honestly say when it comes to image quality, there is very little difference between the two camera brands. We often shoot side by side and the image quality of both brands is exceptional. No one would know which image was taken with the Nikon and which was taken with the Canon.
In terms of features, it's often that close to a tie it doesn't matter! As I said earlier, they tend to leap frog each other. As soon as one company starts to develop a better feature, the next you hear, the other company will bring out a new SLR to counteract it.
The Canon vs Nikon competition is always great for photographers. All beginner entry DSLR cameras of today are leaps and bounds ahead of what we started with several years ago!
What are the main differences between Canon vs Nikon DLSR cameras?
As a family with experience in both brands, the main differences come down to aspects other than image quality. For example, what is the quality of the kit lens that comes with your camera. Will you need to upgrade any time soon? Does it come with photo editing software or do you need to purchase that separately. And of course, the all important question, which brand has the best price at the time of purchase.
Advantages of buying a Canon DSLR camera
Personally, I find on entry level DSLRs, Canon places all the main settings and knobs around the LCD screen where they are easily found. Whereas Nikon requires photographers to take a couple more steps when changing settings. However, as far as changing your camera settings are concerned, it really comes down to what you get used to. Once you know your camera, this really is a minor difference.
Many argue that Canon offer a larger choice of lenses to suit all budgets and needs, from general purpose, EF-S lenses, DO lenses and professional L range. Nikon on the other hand doesn't have a naming label or a lens tier system.
At the time of writing, all Canon digital SLR cameras come with photo editing software. Digital Photo Professional (DPP), is a photo editing software that allows you to manipulate exposure compensation, color adjustments, brightness, contrast, saturation and many others in post processing on your PC or MAC. Nikon does not come with any such software and will need to be purchased separately.
Advantages of buying a Nikon DSLR camera
As I mentioned earlier, Nikon doesn't have a naming label or a lens tier system. All Nikon lenses are built to a high standard. You can be assured that the lens that is packaged in your camera kit when purchasing a Nikon is of a higher standard than those packaged with a Canon kit.
You only have to read comments on message forums to realize that photographers who purchase a Nikon entry level DSLR are more happy with the lens packaged with their kits, than Canon counterparts. In other words, if you are looking to purchase a kit that couples a good camera with a good learning lens that you won't be looking at replacing any time soon, then Nikon is the way to go.
Note: You may have noticed some Nikon lenses have a gold ring. This does not imply it is a professional lens. It is simply a lens that was built with 'Extra-low Dispersion' glass, created to reduce chromatic aberration (purple fringing seen in some photos when viewed large).
So which camera should you buy. Canon vs Nikon?
Many professionals will own both Canon and Nikon cameras over the lifetime of their career, for many different reasons. Personally I recommend buying whatever camera brand has the best price special at the time of purchasing. Especially if you already own third party photo editing software.
Why should you buy a Nikon? Those wanting a starter kit that includes a camera body + 1 or 2 good quality lenses that they won't need to upgrade any time soon. Keep in mind you will need to purchase photo editing software for post production needs.
Why should you buy a Canon? Canon offers a wider range of lenses down the track to suit a variety of budgets. It also comes with photo editing software. This software can be a great learning curve for beginners as it allows them to import an image and change the exposure settings (amongst others) after you have taken the shot. You don't need to worry about making the right choice in camera as you can change it later on in post processing.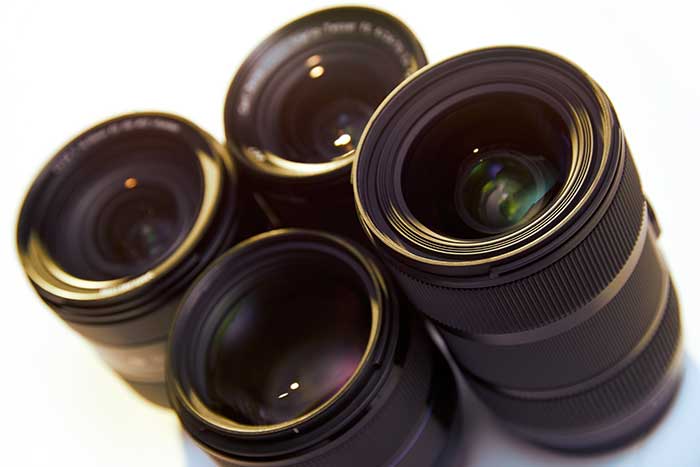 Which is better, Canon vs Nikon lens?
Canon professional lenses are marked via a red ring and are referred to as L models. L lenses are Canon's top-of-the-line lenses. Nikon on the other hand doesn't have a naming label or a lens tier system. They see it as unnecessary, as all Nikon lenses are built to the same high standard.
So does this mean Canon L lenses are better than Nikon models? Personally I think Canon lens tier is somewhat a marketing ploy and one should never choose a camera body brand based on available lenses.
Generally speaking, I agree that buying a Canon L lens will guarantee you'll be shooting with top of the range glass. I've never been let down by a Canon L lens. I've also never been let down by a Nikon lens. However that doesn't mean you won't get similar results from a non L counterpart.
A few of my favorite non L Canon lenses are the EF 50mm f/1.4 USM Standard, a Canon EF 85mm f/1.8 USM and a Canon EF 70-300mm f/4-5.6 IS USM Lens. They are all sharp as a tac on all three of my Canon camera models.
Check Lens reviews Before You Buy
When it comes to lenses, I recommend looking at customer reviews over on Amazon. This way you'll be making your purchase decision based on comments from hundreds of users and not just a few who happens to answer you on a forum.
When you photograph your dog, this simple act brings with it a whole set of new challenges.
For starters, dogs normally don't sit and pose for a portrait. They just don't stay still long enough for you to work out camera settings before capturing the perfect image. Dogs are exactly like children in this regard. Therefore fully knowing your digital SLR camera and its limitations is important so you can photograph your dog candid style.
Sign-up for our online photography course and learn how to master your digital camera in easy to understand "at your own pace" lessons.
Click here for more information and sign-up details!