Camera Software
Why you should install company camera software even if you have Adobe. 
New or beginner photographers are often unaware that DSLR cameras come ready packaged with editing software! This is especially true for all leading camera brands such as Canon or Nikon. If yours didn't come with a DVD full of goodies, or you purchased it second hand, chances are you can still download it from the companies website. In fact some companies today do not ship cameras with a DVD, instead guiding you to their website to do the necessary downloads.
A quick Google search of your camera brand/ model, along with the keyword 'software' should find quick results. Otherwise do a search on the company website for your camera brand and look for a link that says 'Drivers & Downloads', followed by 'Software'. Even if you already own Adobe Photoshop or Lightroom editing software, I still highly recommend downloading the tools that came with your camera for the reasons listed below.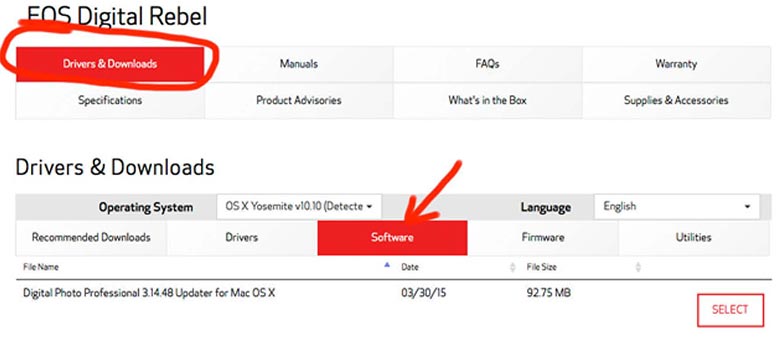 Why It's Good To Use Camera Software
Similar to computers, cameras also need firmware updates. Software that has been developed specifically for your camera makes it easy to update the firmware.
Have you ever noticed Adobe software isn't always compatible with your camera's RAW files? You can guarantee the software that came with your camera will be able to read the files that are captured.
Faster image transfers. I find transferring images from my camera to PC is much faster when using Canon or Nikon software verses Lightroom. Truth is I find Lightroom tediously slow!
As you continue on through our online photography course, you'll Learn about customizing your camera settings. You can increase color saturation, sharpness, contrast and many other settings in camera.
If you also shoot in RAW file format (highly recommended) then you'll also lose these customizations when opening the files in Adobe software. Photoshop and Lightroom ignore these settings, leaving images quite flat looking. This means you'll need to redo the edits in post processing which takes time.
The software that came with your camera does not ignore custom settings. Get it right in camera, and all you need to is export files as JPEG, ready to upload to your favorite image gallery.
Software that came with your camera may allow you to remotely control settings such as aperture, shutter speed, ISO and shutter button from your computer. This is especially useful if you're shooting in a studio and want to preview your tethered camera's images on a larger screen in real time. I've learned over the years not to fully trust the results seen in the back LCD screen!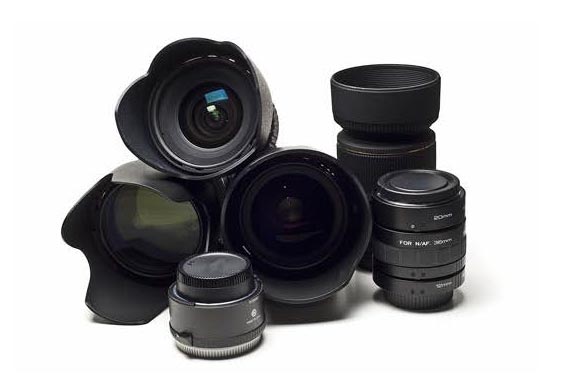 Sign-up for our online photography course and learn how to master your digital camera in easy to understand "at your own pace" lessons.
Click here for more information and sign-up details