Astrophotography buffs are happy
Finally the skies are clearing for we who live in the tropics and it's once again possible to take photos of deep space. Not perfect conditions just yet. The humidity is still a determining factor, yet we are experiencing good enough skies to practice and hone our skills in readiness for the real star season that cooler nights will bring.
This past week we have been practicing our manual alignment procedures using the Celestron hand controller from our back patio. Our backyard isn't the perfect place for astrophotography, but you have to make do with what you have, especially if you haven't got bottomless pockets.
With rainforest trees up to our back fence, which is only about 20 meters from the patio, we need to allow planets such as Jupiter to rise almost halfway to the zenith before we are able to start photographing. Luckily there is always something in deep space that is of interest, galaxies, nebulae or clusters, that keep us amazed before the main event rises in our line of vision. (If only we could be environmental vandals and cut those trees down.)

Image: Jupiter and two of it's moons.
Great customer service
We had an issue with the hand controller when we attempted to upgrade the firmware a month or so ago. Bintel Sydney, the company we purchased our telescope from and Celestron, the manufacturer, were quick to respond to our calls for help and promptly dispatched a new controller at no cost. Problem solved. I cannot speak highly enough of the wonderful service that Bintel give to their customers. They really go above and beyond. We also must thank everyone on the Cloudy Nights forum. All are so helpful and willing to share their knowledge.
We can now manually align our scope easily in just a few minutes.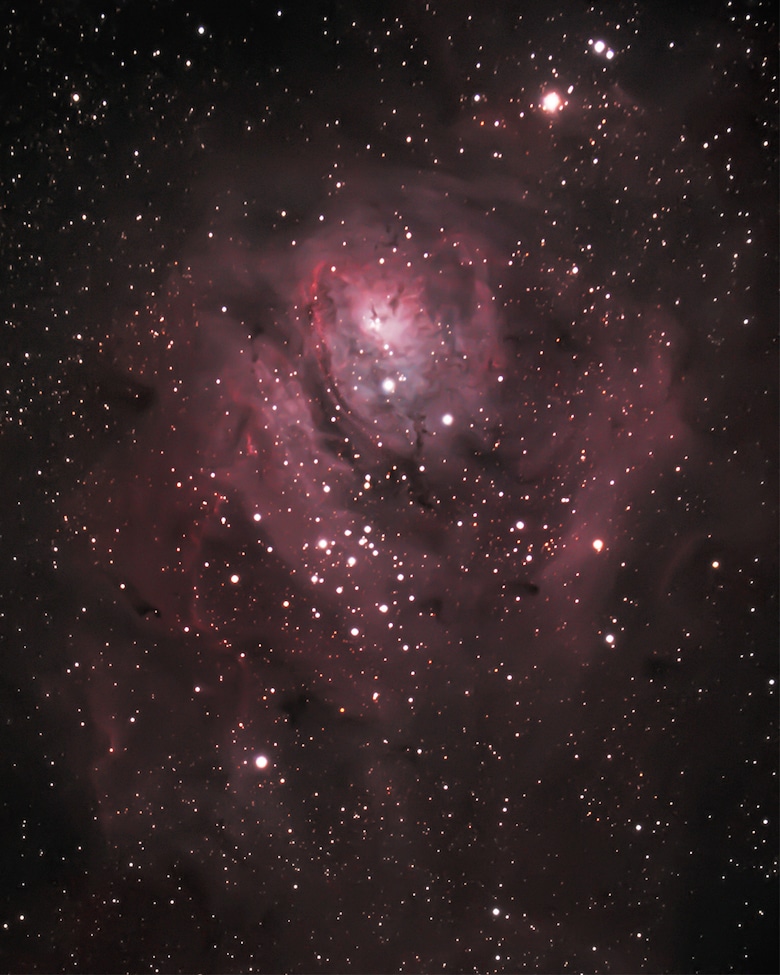 Image: Lagoon Nebula.
Aligning the scope is one thing. Taking great astrophotography images is another.
We have managed several nice images this week, but are hoping we can do even better in the months ahead. Not satisfied as yet but we enjoy the nights immensely.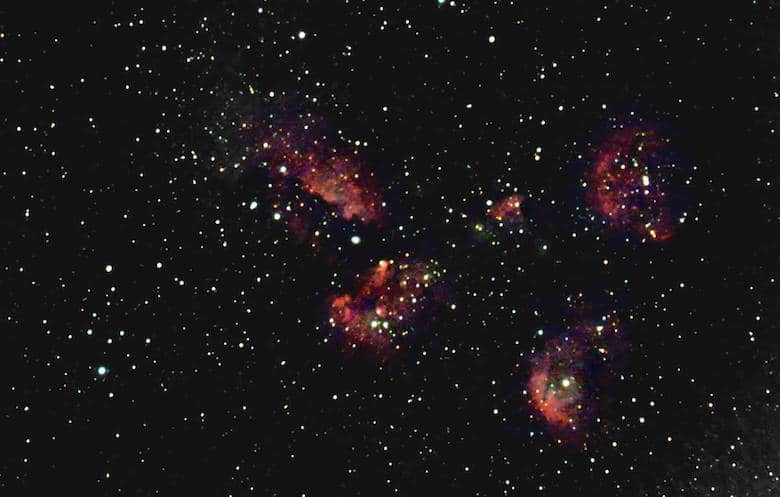 Image: Cats Paw Nebula.
Sign-up for our online photography course and learn how to master your digital camera in easy to understand "at your own pace" lessons.
Click here for more information and sign-up details