I recommend a 50mm prime lens more often than not, when answering one of the most regular questions I receive from beginners. "What lens should they purchase" when they are ready to move on from the kit lens. This is a prime lens every photographer should have in their camera bag.
When comparing a 50mm prime lens to a typical standard zoom lens, you will see a sharper, higher-contrast image with the 50mm lens. They provide a beautiful depth of field, are very fast and light to carry around.
Many of the leading camera manufacturers have different types of 50mm prime lenses that will give you a noticeable upgrade in image quality over kit lenses and standard zoom lenses. Canon and Nikon both produce 50mm prime lenses that are also the cheapest in their lens ranges. For Nikon I recommend the 50mm 1.8. In the Canon range, I recommend the 50mm 1.4 lens.
Why do I recommend the Canon 50mm f/1.4 lens over the f/1.8?
I have owned and used both of these lenses myself, and always find the 50mm prime f/1.4 is sharper than the f/1.8.
If you shoot them side by side you would easily be able to tell the difference in sharpness at the same aperture. The 50mm prime lens has a silent motor, you can hardly hear the lens focusing. Similar to the 50mm f/1.8, the f/1.4 is also made of plastic, however in comparison, it feels better quality to hold.
The Canon EF 50mm f/1.8 is roughly $130 give or take depending on where you live. While the recommended Canon EF 50mm f/1.4 is roughly $350. In my personal opinion it is worth the extra cost and the price is still very affordable for hobby photographers. If you keep checking on Ebay you may find it even cheaper.
Of course if $130 is as deep as your pockets reach right now, then the Canon 50mm f/1.8 will still be a noticeable upgrade to your kit lens or standard zoom.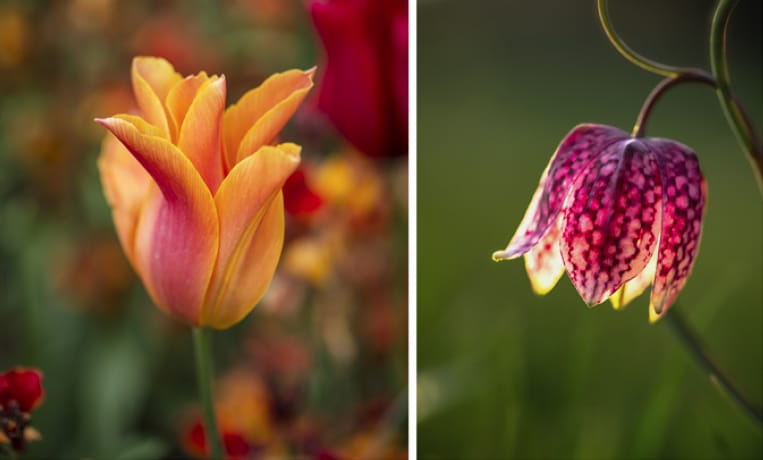 Crisp Sharp Images
The two images above were both taken with a 50mm prime lens. Notice the sharp edges, beautiful depth of field and vibrant colours. This is a marvellous example of what a lens of this quality can do for your images.