Night Sky Photography
Whether you are a beginner that just got their first DSLR camera or a professional photographer looking to branch out into astrophotography for the first time, this course will teach you how to capture beautiful images of the night sky that you wouldn't have dreamt was possible.
We'll cover shooting techniques for focusing in the dark, capturing and composing landscapes with the Milky Way, painting with light, photographing satellites, planets, moonscapes, as well as shooting deep sky subjects like nebulas, galaxies and star clusters.
You will learn how to use your equipment to its extreme in the context of astrophotography, including how to approach f-stop, ISO sensitivity and shutter speeds.
This course also comes with assignment sheets that you can print out or store on your mobile device for quick reference when out in the field. They include simple step by step instructions that anyone can easily follow.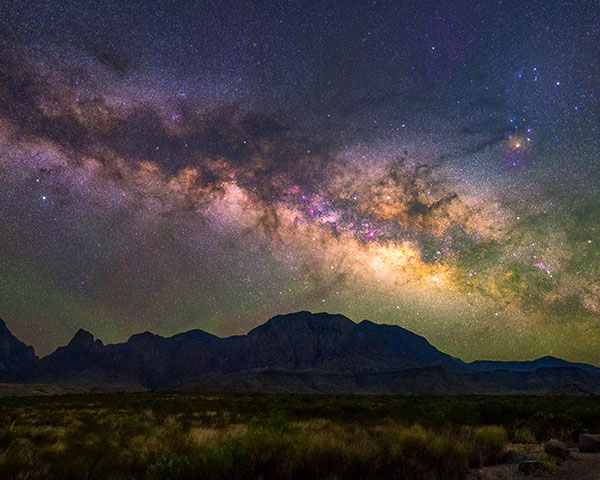 Course Contents
REFERENCE / ASSIGNMENT SHEETS COVERING MILKY WAY AND DEEP SKY SUBJECTS
LEARN HOW TO PHOTOGRAPH:
Milky Way Landscapes
Star Trails
Nebulas
Galaxies
ISS and other Satellites
Planets & Conjunctions
Moonscapes
Star Clusters
Light Painting
Time Lapse Video
Meteors & Comets
Zodiacal Light
GEAR AND EQUIPMENT
Camera gear rundown
What are the best lenses for astrophotography
Tripods & Camera Support
Miscellaneous Equipment
CAMERA SETTINGS FOR NIGHT SKY PHOTOGRAPHY
Learn how to shoot in Manual Mode and setting the correct ISO, aperture, and shutter speed for astrophotography
How to nail Manual Focus for sharp stars
Learn about White Balance and other important settings specific for photographing the night sky.
PLANNING AN ASTROPHOTOGRAPHY SHOOT
Night Sky Smartphone apps
Free software
How to locate deep sky objects and align your camera correctly towards it
Learn about the effects of light pollution and how to minimise it in your images
Composition tips and the importance of planning in advance