Photographic Composition Techniques - Ebook
Have you ever wondered why some images work while others are just 'blah'? Here's a secret. It has nothing to do with the equipment you use and everything to do with how you use it. Learn how to create visually stunning images time and time again with proven photographic techniques that professional photographers use in their work. Open to any one of the 132 pages to grasp a composition technique you can immediately put into action.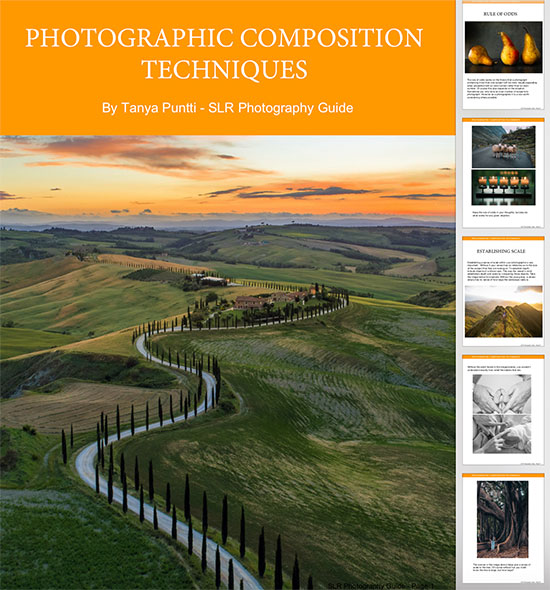 Today Only $27
LIST OF TOPICS INCLUDE
Visual Weight
Patterns, Textures & Repetition
Establishing The Natural Flow
How To Create Balance
Diagonal Compositions
Framing Your Subject
Depth Of Field & Lenses
To Center Or Not
Filling The Frame
Leading Lines
Use Of Color In Compositions
Color Verses Black & White
Rule Of Odds
Establishing Scale
Using Symmetry
Figure To Ground
Advantages Of Vignette
Rule Of Thirds
Golden Triangle
Golden Ratio / Section
Golden Spiral
Portrait vs Landscape Framing
Should You Crop?
Aspect Ratio
Using Juxtaposition For Interesting Compositions
Anticipating Great Images
Breaking The Rules
and more ...