101 Ways To Make Money From Photography - Ebook
Photography is more than just a skill, it has become one of the easiest ways to earn income in the entrepreneurship world. Whether you want to live a comfortable life financially, while doing something you absolutely love, or simply want to earn a side income to help pay for your gear, this ebook has plenty of proven ideas to help get you started. Whether you are an enthusiast, beginner or a professional photographer, you'll learn easy methods to turn your photography into cash. It doesn't matter what genre you shoot, there is a way to make money from it today!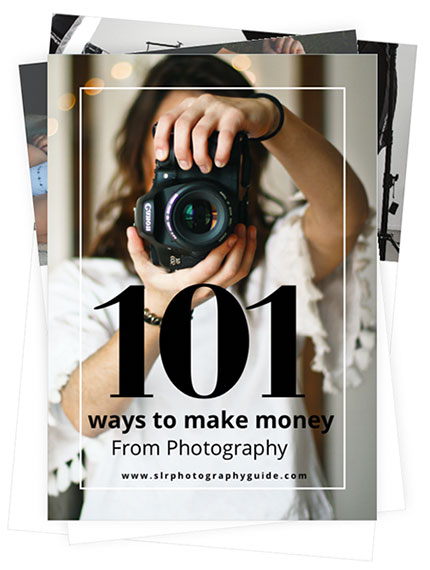 Today Only $24
There is always a business opportunity for a photographer. Photography might have existed for a very long time, however it is much easier to earn money as a photographer now than it was twenty years ago. This digital era has made it very easy for photographers to promote and sell their images or photography skills to a much wider audience.
Packed with insider tips and practical strategies, this 250 page ebook discusses 101 ways you could earn money as a photographer!