Best Photo Editing Software For Photographers
Anyone who picks up a photography magazine lately will soon realize there is no shortage of photo editing software available. Which is a great thing for photographers. But how do know what is the best photo editing software for you?
Shown below are some of the most popular photo editing programs, along with descriptions on their use, as well as the photographer they are targeted towards. They range from free photo editors all the way to professional level. If your new to digital photography, try some of the free options first. Many professional photographers work with 2 or more pieces of software. So don't limit yourself to only one.
Picasa | Picnik | GIMP | Abobe Photoshop Express | Photoshop Elements | Paint Shop Pro Photo X3 | iPhoto | Bibble | ACDSee | Capture NX2 | Photoshop CS5 | Lightroom 3 | Aperture 3 | Noise Ninja | Photomatix
Free photo editing software
Some of the best photo editing software can be downloaded for free. Here is our top 4 free editors. These are useful for beginners who are just starting out in digital photography. Or those who are still building up their camera and lens collections, so may not have a lot of spare cash laying around for digital software.
Low cost photo editing software
We consider low cost photo editing software to be those priced within a couple of hundred dollars. This is usually acceptable for many SLR photographers who are used to forking out more than that for a quality lens. Software in this range include: Photoshop Elements, Paint Shop Pro Photo, IPhoto, Bibble (pro and lite), ACDSee and Nikon's Capture NX.

Professional photo editing software
The number one photo editing software for photography studios is Adobe Photoshop.
Photoshop and Lightroom - latest versions are Photoshop CS5 + Lightroom 3

Photoshop is known worldwide for its professional standards, and now CS5 is said to be 200% faster than previous versions. It's ideal for professional photographers or serious amateurs.

My personal choice for editing photographs, there is literally nothing this software can't do. A couple of months back we put up a few photoshop tutorials for photographers. The tutorials include post production techniques we use within our own photography.

Professional photographers often couple Photoshop with another Adobe product called Lightroom 2. Lightroom allows photographers to efficiently import and manage thousands of images, making easy work of renaming, organizing and sorting through entire shoots.

To read more about Adobe's professional editing software solutions for photographers visit: http://www.adobe.com/products/photoshop/family/prosolutions/



Aperture 3

Aperture is the choice of software for MAC users looking to upgrade iPhoto that was mentioned earlier. Aperture gives 'photographers a streamlined way to speed through edits, make essential adjustments, and deliver photos online and in print'. It also offers over 70 plug-ins including HDR, depth of field, sharpeners, auto correct, noise and lens corrections, upload directly to stock photography sites, file transfer and many others.

I use this software myself to import, rename, rate and organise photographs.

For a full list of new features found in Aperture 3 visit: http://www.apple.com/aperture/

Other popular MISC photo editing software
Listed below is a few other popular editing programs that are used for specific purposes. For example, Noise Ninja is popular for removing 'noise' seen within photographs.

Noise Ninja

If you browse through a few photography message forums you'll soon notice 'Noise Ninja' is mentioned often. This is because its a popular software for removing noise and grain from digital photographs. Take the image below for example:



Noise Ninja is available as a standalone software, or as a plug-in for Photoshop and Aperture. You can read more about Noise Ninja and download trial versions from the developers web site. at: http://www.picturecode.com/



Photomatix

Photomatix is another editing software that I use myself for creating HDR tone mapping. It's a stand alone program that runs on MAC OS X and Windows 98/Me/2000/XP/Vista. No doubt, it is the best photo editing software available for this style of imagery.



I won't go into what HDR imagery is, as I already have a page explaining how I use Photomatix at: HDR - high dynamic range imaging and photographs

Photomatix is available for both MAC OS and Windows, and can be downloaded from: http://www.hdrsoft.com
New iPhone App that will improve your DSLR Photography.
Created by SLR Photography Guide!

Dedicated to helping you better understand your Digital SLR Camera:
Read More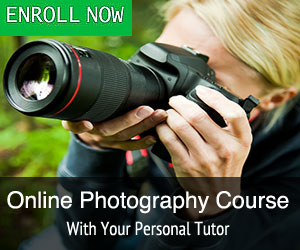 NEW PHOTOGRAPHY TIPS

Best aperture setting for portraits

How to photograph people jumping

How to focus for landscapes

Shooting cascade falls

How to photograph waterfalls and streams

How to choose the correct ISO setting

Learn about animal photography

Learn about partial metering

What is the best portrait lens

When to use spot metering

Wedding photography tips for amateurs

How to photograph moving objects

Tips for selling stock photography

How to get into Shutterstock

Bird Photography

How to photograph lightning
MOST POPULAR

DSLR settings
- ISO camera settings
- Shutter speed
- AV mode


DSLR photography tips

Photo editing software

Things I wish I knew when I started

Night Photography Settings

Macro photography tips