25 Awe Inspiring Photographs with Reflections
If your anything like me, you often shoot a few photographs, only to discover later on that there was a beautiful reflection to be seen within the scenery. For example, this usually happens with clouds hovering overhead. Sometimes the naked eye doesn't always see the cloud's reflection in the water until you look on your camera's back LCD screen. It's then you think to yourself, 'WOW look at that reflection'.
As photographers, if we train ourselves to look for reflections to begin with, it can lead to beautiful imagery, as you'll soon see in the 25 reflective photographs below. Water, glass and shiny surfaces like metal can all be used for reflective purposes. Sometimes physically rotating yourself around the object or scene you are photographing, can result in stronger reflections than first seen. Also try focussing your camera on the reflection itself instead of the object. That is exactly what I did for the image below: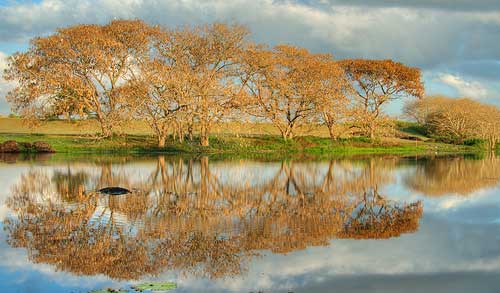 Now for the 25 inspirational examples. Each reflective photograph shown below is linked back to the original image, where you can view the larger photo or check out other works the photographers have done. They are listed in no particular order.

Photos with reflections
1. Photographer – Kane
I like the mix of darkness and light within both the landscape and its reflection.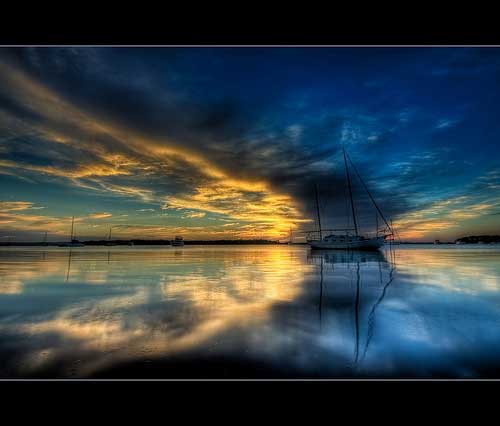 2. Photographer – annamir
I like the golden colors and perfect mirror image seen in the reflection of this photograph shown below.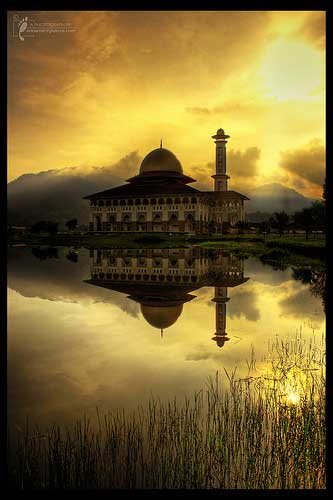 3. Photographer – Josh Sommers
I found this reflection in the kettle comical. It also demonstrates how creative you can be with your photography with a little imagination. Even on a rainy day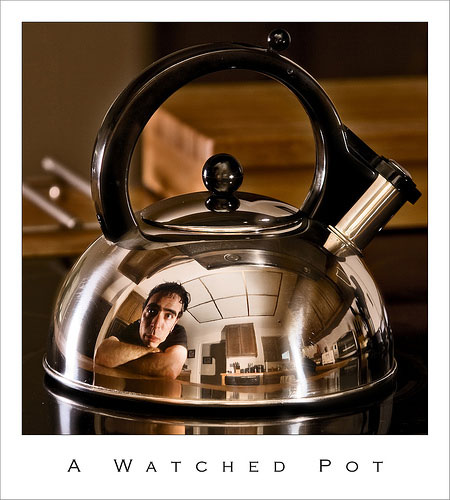 4. Photographer – Evan Leeson
This is another creative shot shown below. Goes to show you shouldn't only look to photograph the obvious. Reflections and photo opportunities are everywhere!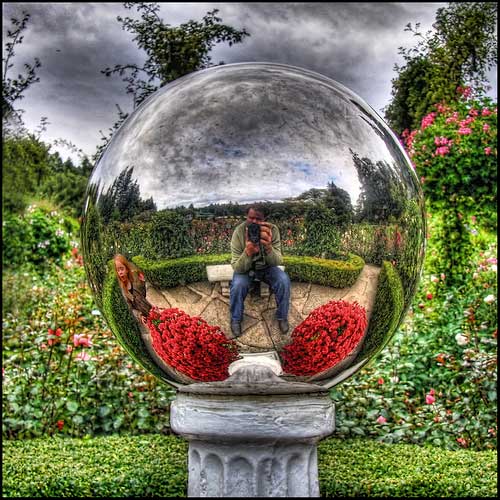 5. Photographer – Badrul Anuar
Night shots across water often result in the most beautiful reflective photography opportunities. Especially on still nights.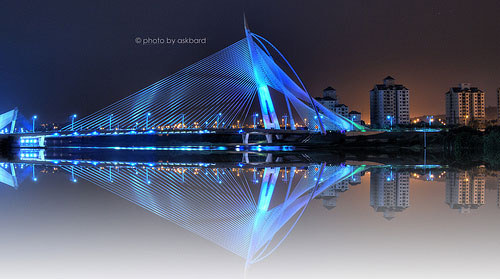 6. Photographer – Rick
I first took notice of this photograph 6 months back, so sought it out again for this post. Got to love that sunset reflection seen in the guitar.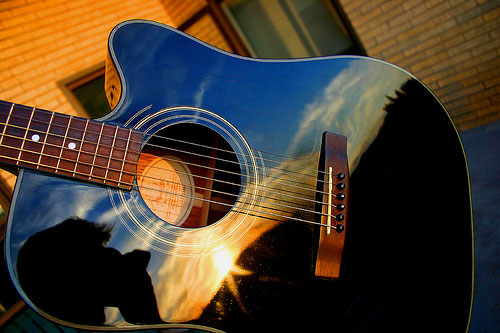 7. Photographer – Michael
Most photographers carry a pair of sunglasses with them right?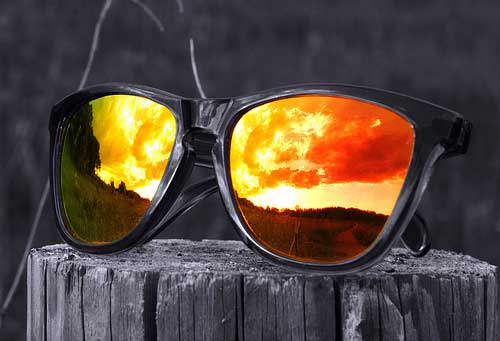 8. Photographer – Liel Bomberg
I really like the clarity of the image shown below. See what the eye is seeing.
9. Photographer – MorBCN
I am a huge fan of both reflective photography and HDR. So when the two are mixed, fantastic!
10. Photographer – MorBCN
I really like how this one looks to be almost like a painting.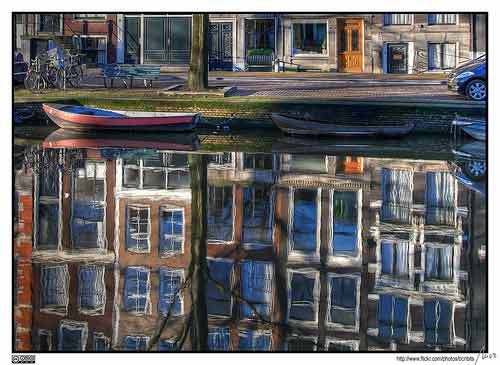 11. Photographer – John Hodgkin
I love the touch of red colour in this one.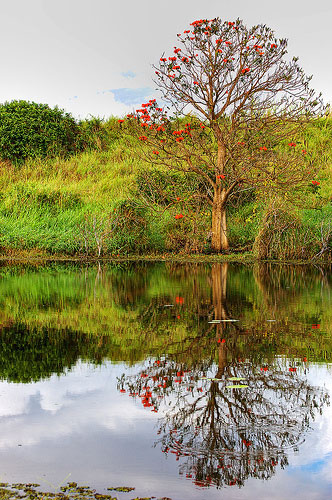 12. Photographer – Jean-Michel Priaux
Wow, the orange color and perfect reflection is what first drew me to this photograph.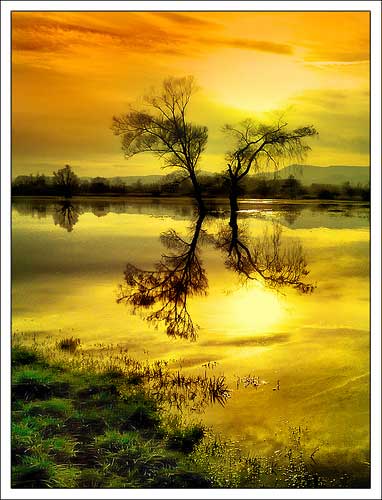 13. Photographer – Giovanni Orlando
Waterdrops often hold a perfect opportunity for reflective photography, as the image below demonstrates.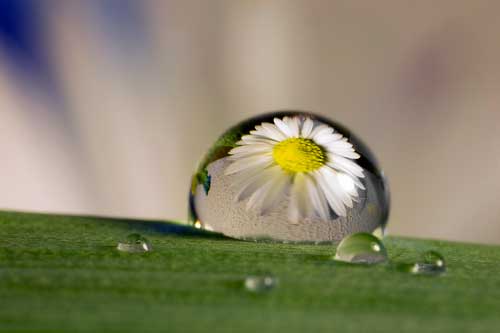 14. Photographer – Chiara
A hint of what is seen within the streets, is shown in this reflection. To me, this is storytelling at its best.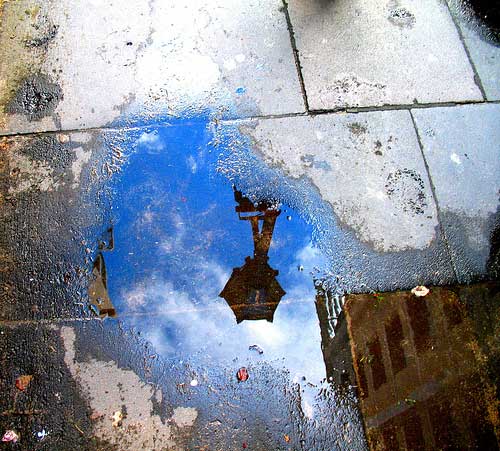 15. Photographer – Denis Collette
One of my all time favorite photographers on Flickr. I couldn't do a post on reflective photography without including one from Denis Collette.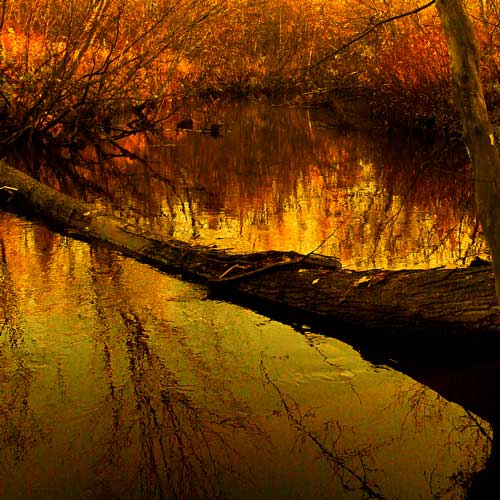 16. Photographer – Francesca Birini
A simple, yet effective reflection, as seen through a wine glass.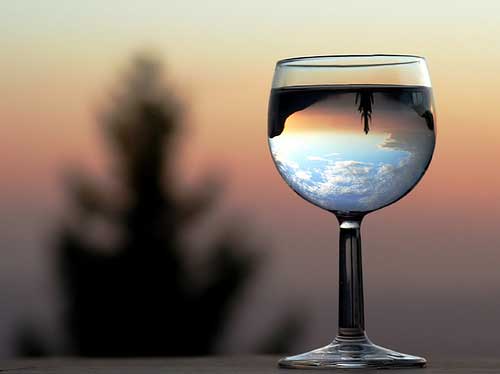 17. Photographer – Eric Wyllie
This one really blew me away. It has the best of everything, reflections, sunlight, and a slight hint of morning mist. What a perfect moment to capture.
18. Photographer – Eva
What did I say earlier about cloudy days being good for reflections across water
Perfect example!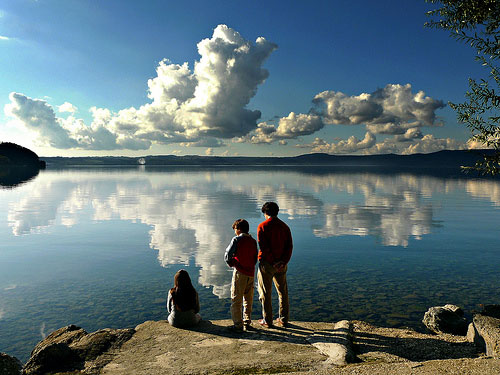 19. Photographer – Wendell
What is reflection, and what is real?
20. Photographer – Chris Stevens
Must of been a perfectly calm morning the day Chris shot this one! Another good example of when a cloudy day can be a wonderful thing.
21. Photographer – Philippe Sainte-Laudy
Philippe is a true artist. Be sure to check his other photographs. You could literally spend hours looking through them in amazement.
22. Photographer – Garry
This is one of those images you wish you'd have photographed yourself.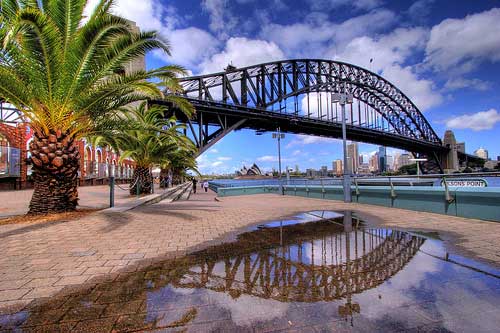 23. Photographer – Ken Douglas
A photograph that consists of only the reflection itself.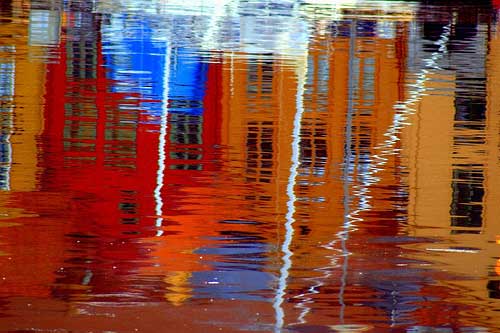 24. Photographer – Mohamed Majid
I really like the mix of blues and yellows in this photograph. Likewise, the colors balance perfectly within the reflection as well.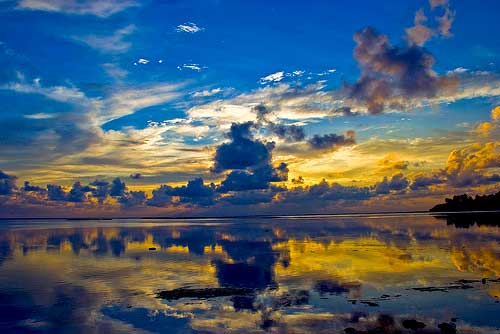 25. Photographer – Tanya Puntti
This last one, photographed by yours truely
was included as an example of mirror reflections.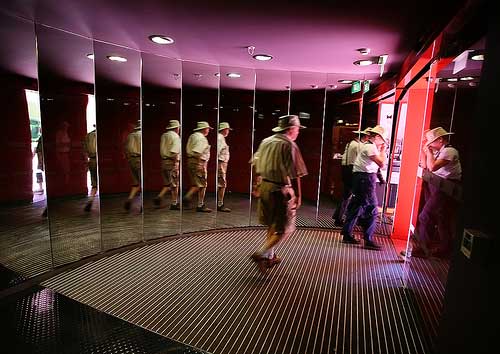 Hope you enjoyed this collection of reflective photographs. If you have any tips on how to make the best use of reflections within your photography, feel free to share them along with your comments.
Wish you had more control over your camera?
Discover how your DSLR camera works and start taking better photos today!

Join in the fun with our Online Photography Course